Inspire Tomorrow's Leaders in Conservation
The Discover the Outdoors Field Trip Grant program, offered in partnership with Indiana State Parks, encourages public, private, parochial and home school educators to engage students on field trips to an Indiana state park or reservoir.
Your support for this program directly impacts future generations by making it possible for them to interact with the environment that surrounds them. It creates an opportunity for educators move the classroom outside. This allows students across Indiana to engage in hands-on activities to learn the benefits of protecting our natural resources.
Educators work directly with interpreters at properties to develop a curriculum that benefits each student. The interpretive naturalists lead students through adventures in nature centers, caves, and forests, and around rivers, lakes and other unique natural and cultural areas throughout Indiana.
Learn more about this real-world learning experience from this video
Are you an educator who wants to give your students a quality outdoor education? Learn more about applying for this grant. Grant applications are accepted May 1 – June 30 each year for the upcoming academic year.
More than 200 schools have participated statewide
 More than 8000 students have been impacted
This fund was established in memory of Tom Huck, a long-time DNR employee and champion of outdoor experiences for children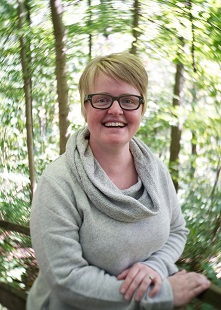 Each year, REI Co-op invests in local, regional and national nonprofits throughout the country, to steward trails, waterways and parks, where our members go to enjoy the outdoors. REI has partnered with the Indiana Natural Resource Foundation for the last two years, supporting efforts to increase trail accessibility and preservation in both Turkey Run State Park and Fort Benjamin Harrison State Park.
- MICHELLE WALTERS, General Manager at REI (Recreation Equipment Inc.)