Crooked Lake Land Acquisition Means Protection for Endangered Wildlife

Acquiring land for public use is an important endeavor. Recently, the Indiana DNR purchased more than 25 acres of land located in Noble County. DNR Nature Preserves purchased the land as an addition to the 145-acre Crooked Lake state nature preserve.
Indiana University-Purdue University Fort Wayne previously used the land as a biological research station, but with the dissolution of the partnership between IU and Purdue in that region, the biostation and land were placed on the market. The President Benjamin Harrison Conservation Trust funded the land purchase along with the important community match provided by the INRF through the Northeast Indiana Conservation Partnership & Preservation group.
This particular acquisition protects high quality oak uplands, wetlands, and 380 yards of shoreline along Indiana's cleanest glacial lake, which is home to several threatened wildlife species. Indiana's only native salmon species outside of Lake Michigan, the cisco, is found in Crooked Lake. Ciscos thrive in coldwater habitats, which have dwindled substantially in the past 65 years due to habitat loss.
Other endangered species that call Crooked Lake home include Blanding's turtles, wavy-rayed lamp mussels and the common mudpuppy. These species' status as endangered wildlife highlights the importance of preserving land areas that carry such ecological importance.
"Crooked Lake sits at the very top of the Tippecanoe drainage, an important position to influence water quality," said Tom Swinford, assistant director for Nature Preserves. "The Tippecanoe watershed is of top conservation priority in Indiana, due to its recreational lakes, fisheries, and abundance of rare and threatened aquatic life. The INRF has enabled us to protect yet another important piece to this iconic lake, watershed, and river."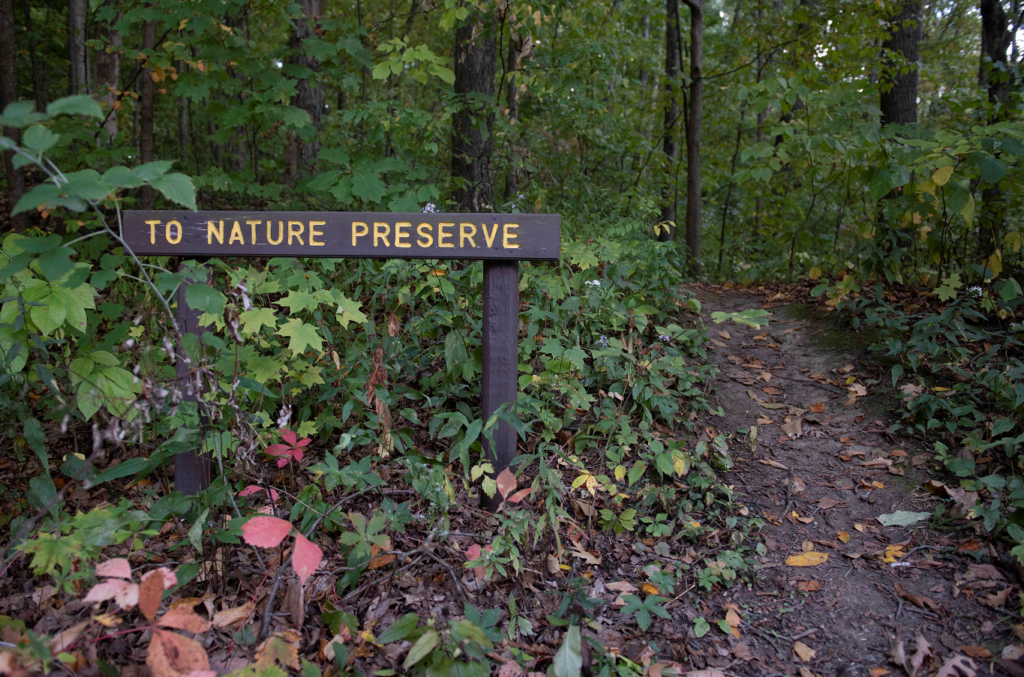 The new land at Crooked Lake will continue to serve as an area for learning and research for students and staff from Purdue-Fort Wayne. The DNR will continue to work with partners and the community to identify and address further threats to the lake's natural integrity, including sedimentation and invasive species. Research on the cisco and oak ecosystems are now being addressed comprehensively. The work of ensuring a future home for the threatened and endangered species is only beginning for DNR and the INRF.
Thanks to contributions from donors like you, we can protect ecological sites such as this one. Preserving areas rich in research opportunities and making them available to local universities paves the way for future conservationists to make a difference in this state.
Photos by Frank Oliver, DNR