Corporate Partnership with Duke Energy Helps Restore Prophetstown Oak Savanna

In May 2020, workers from Prophetstown State Park planted 223 new trees across roughly 27 acres of the park's land. The tree planting was made possible by a $20,000 grant awarded to the INRF by the Duke Energy Foundation.
The majority of the trees planted included varieties of oak and hickory. The project was completed with 15 staff and volunteers over a three day period.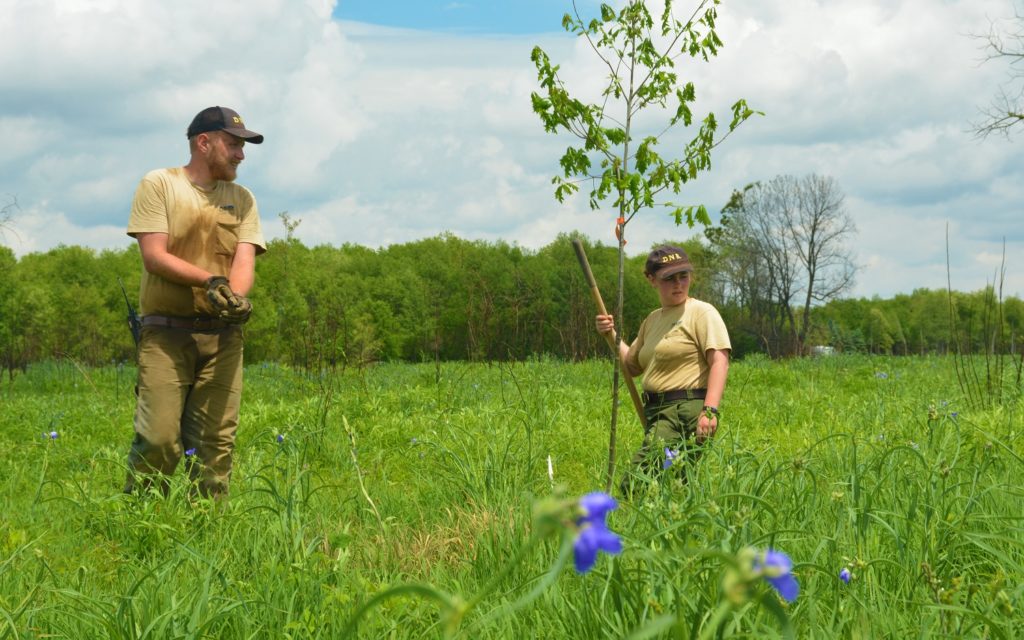 Jenna Parks-Freeman, interpretive naturalist at Prophetstown State Park, shared her insights into how the newly planted trees will impact the native wildlife.
"All of the trees planted are nut producers and high in wildlife value," Parks-Freeman said. "Deer, turkey, and many bird and rodent species feed on acorns and hickory nuts. As these trees mature and age, they provide cavities and branching limbs for birds and mammals to roost or nest.
"Once grown, these trees will offer much needed cover for foraging animals and habitat for insects. Additionally, these trees will provide shade for those who recreate at Prophetstown State Park."
Prophetstown is Indiana's newest state park and boasts more than 900 acres of restored prairies. It is located where the Tippecanoe River meets the Wabash River, northeast of Lafayette, and it was once a Native American village founded by Tecumseh and his brother Tenskwatawa ("The Prophet").
Prophetstown is a distinctive state park, consisting of mostly prairie and savanna. The landscape was shaped over thousands of years by glaciers, moving water, fire and, recently, human hands as they work to restore what the land once was.
Parks-Freeman said, "We are currently working to restore the oak savanna that historically intermixed with the prairie grass in this area. Fire was (and is) crucial to maintaining savannas. European settlers suppressed fires, cleared oaks for plowing and grazed the understory."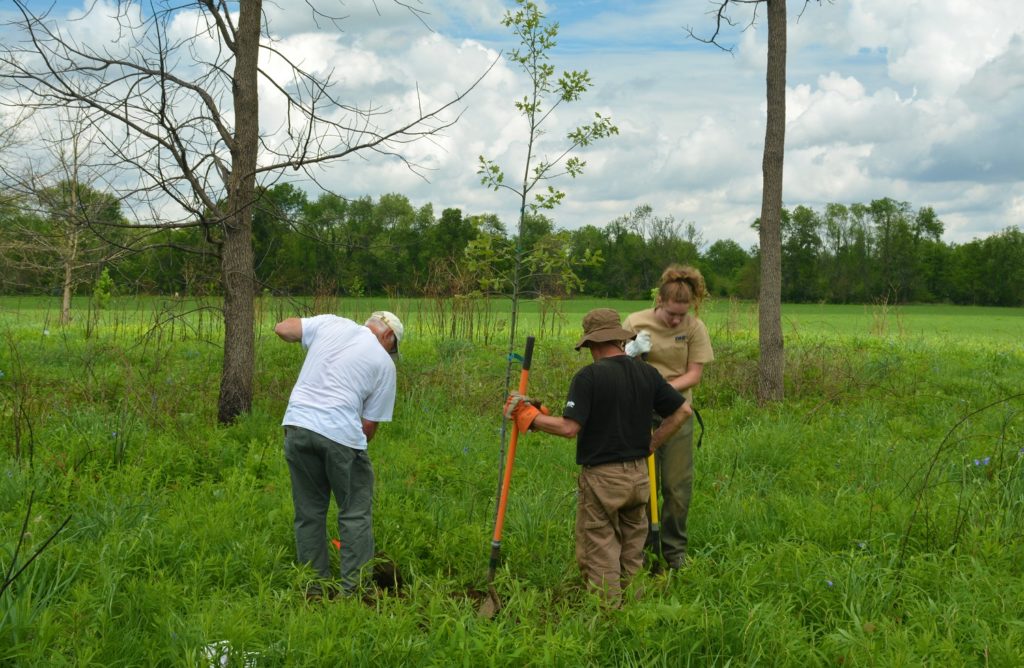 Savannas combine parts of both forest and prairie ecosystems, including scattered oak trees and a ground cover of grasses and flowers. Savanna never covered a large area of the U.S. historically, and it is now one of the country's most threatened ecosystems.
If you would like to make a contribution toward reforestation projects like this one, please consider making a donation to the INRF.