Give Adventure. Give Inspiration.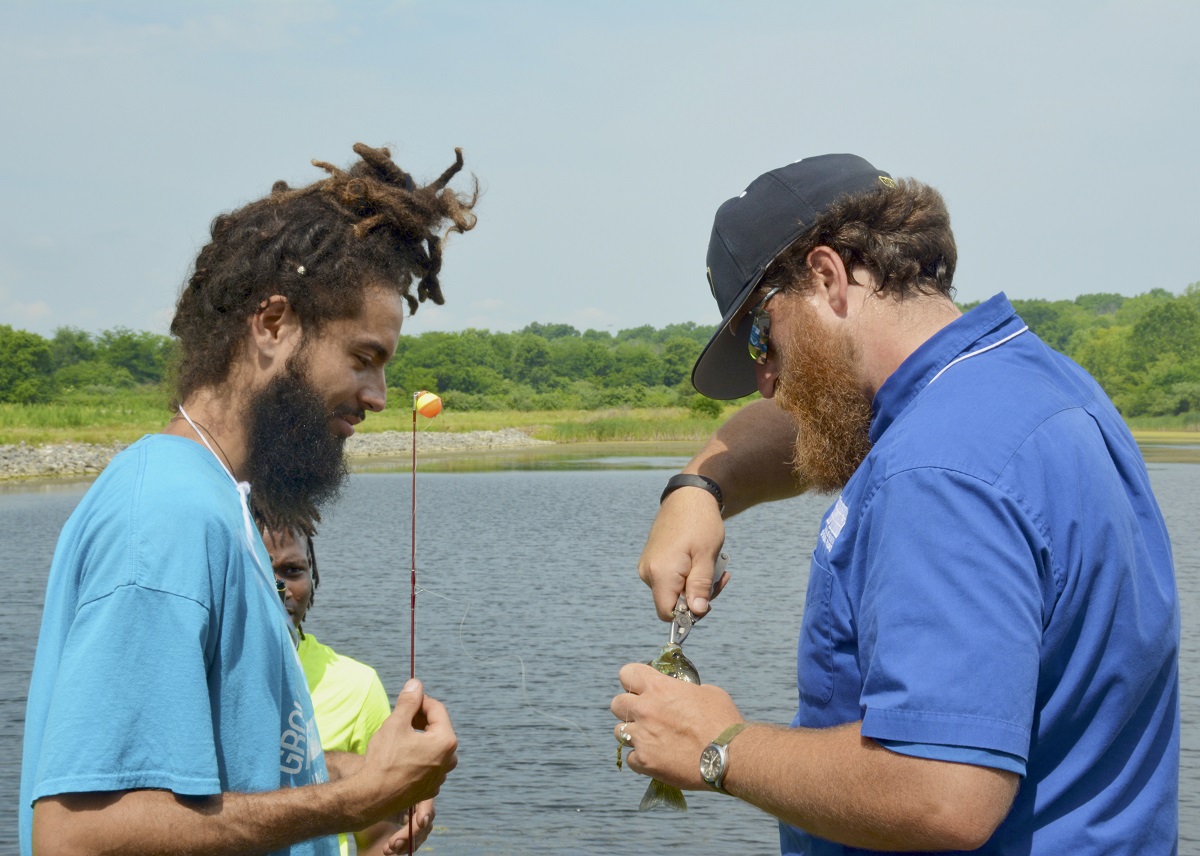 Do you remember the first time you experienced the great outdoors as a kid?
If you grew up with nature at your fingertips, consider yourself lucky. City dwellers often have less opportunity to experience the wonders of nature so readily, and experiencing nature from a young age has been proven to increase the quality of life.
The average American child spends four to seven minutes per day in unstructured play outside and spends more than seven hours looking at an electronic screen. Studies have shown that children who spend time outdoors experience less anxiety, have a lower rate of obesity, do better in school, and say they are happier.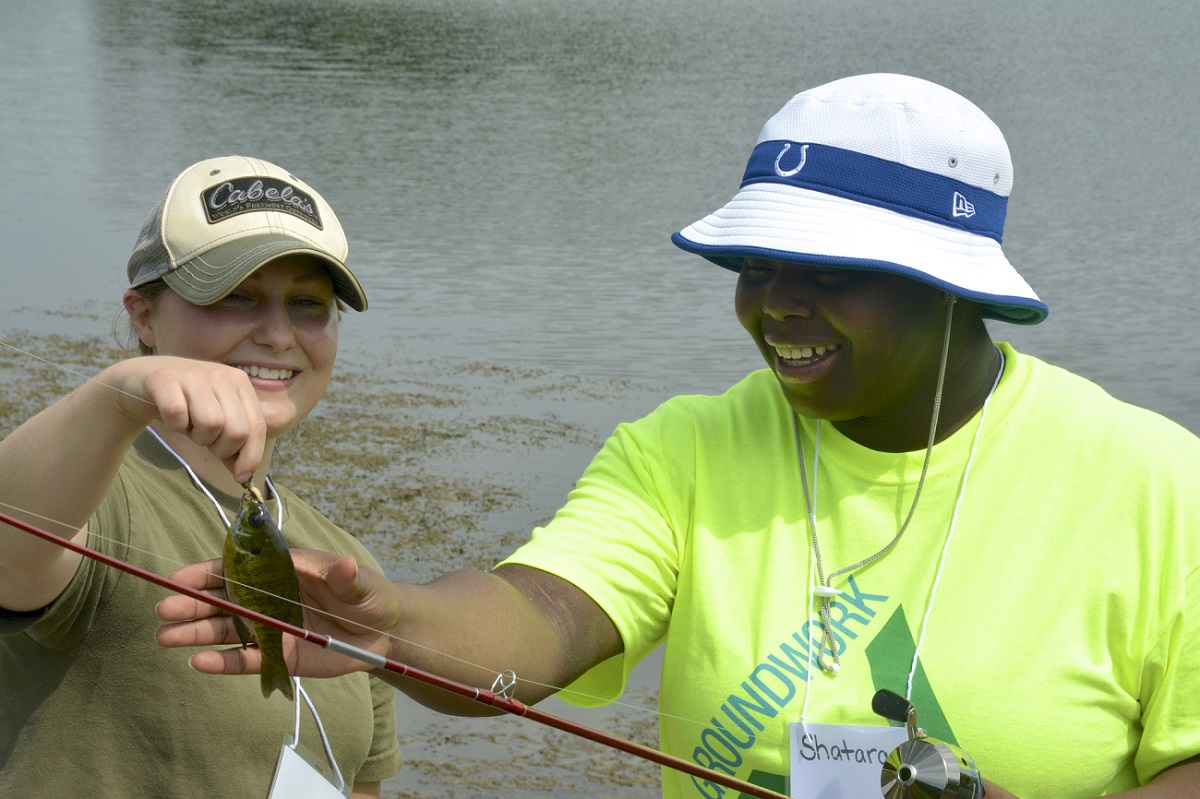 To create opportunities for younger generations to experience the outdoors, the Indiana Natural Resources Foundation created the Give Adventure Grant. Each year, one project is chosen to receive this grant. The purpose is to encourage youth and families in Indiana to explore nature, participate in outdoor recreation, and learn sustainable conservation practices.
This year's Give Adventure Grant was awarded to a program for Wendell Phillips School 63 on Indianapolis' west side. The grant funded the installation of a sensory garden, pollinator habitat, and a monarch waystation at the school.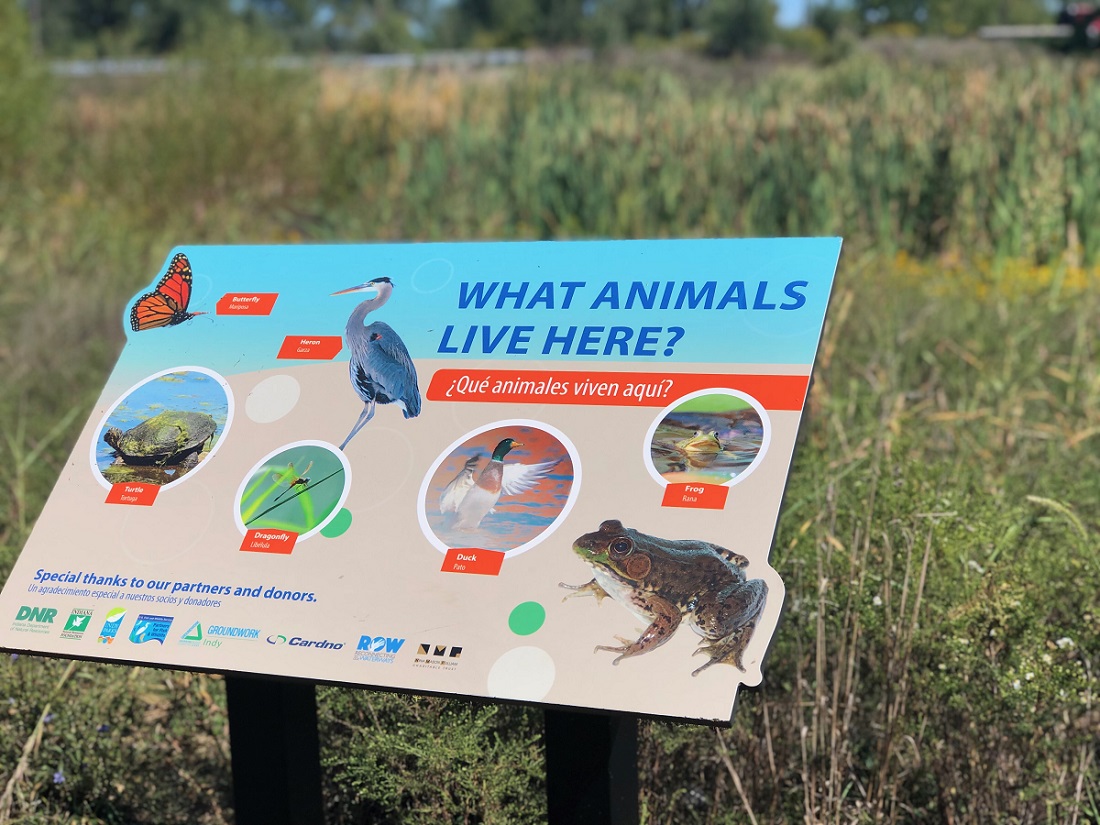 The Give Adventure Grant also funded an opportunity for DNR to partner with Groundwork Indy, a youth development organization that creates community-based partnerships that promote environmental, economic and social well-being. Students from Wendell Phillips and youth from Groundwork Indy participated in the installation and continued maintenance of each habitat at the school.
Additionally, youth from Groundwork Indy took part in an outdoor recreation day at the Atterbury Fish & Wildlife Area with staff from DNR. The day included learning how to fish, studying native wildlife up close, and education about career opportunities with DNR. Many of the young adults got to fish for the first time. Everyone who did so caught at least one fish and learned how to bait a hook and release the fish, with assistance from DNR volunteers.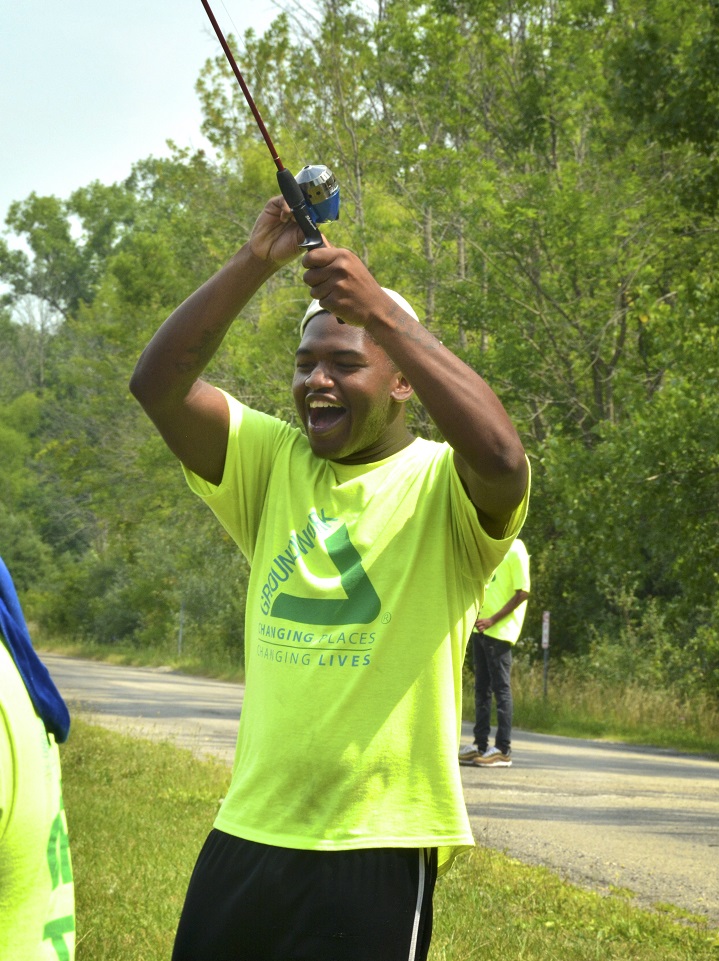 Phyllis Boyd, executive director for Groundwork Indy, said, "There's a place at one of our neighborhood parks where they can go fishing, but then they come out here and see it on this scale. It's a huge benefit to their perception of what are the possibilities for going outside of the city for work and recreational opportunities in the outdoors."
The goal of the program at Wendell Phillips and with Groundwork Indy was to foster an interest in the outdoors and conservation in an underserved Indianapolis community. While the White River and a small park are near the school, the community's outdoor recreational opportunities are limited.
"Experiences like this help them in terms of broadening their sense of what's possible in respect to what are the recreational opportunities available to them," Boyd said. "While they may have some experience with community spaces in the city, they get more extensive experience of what it means to care for and create those community spaces out here, and they get exposed to public lands where the natural possibilities are much more extensive.
"We're connecting them to these experiences, which helps to build their awareness of the outdoors and creates that next generation of, not just advocates, but also people who are going to get into careers that involve taking care of our natural resources."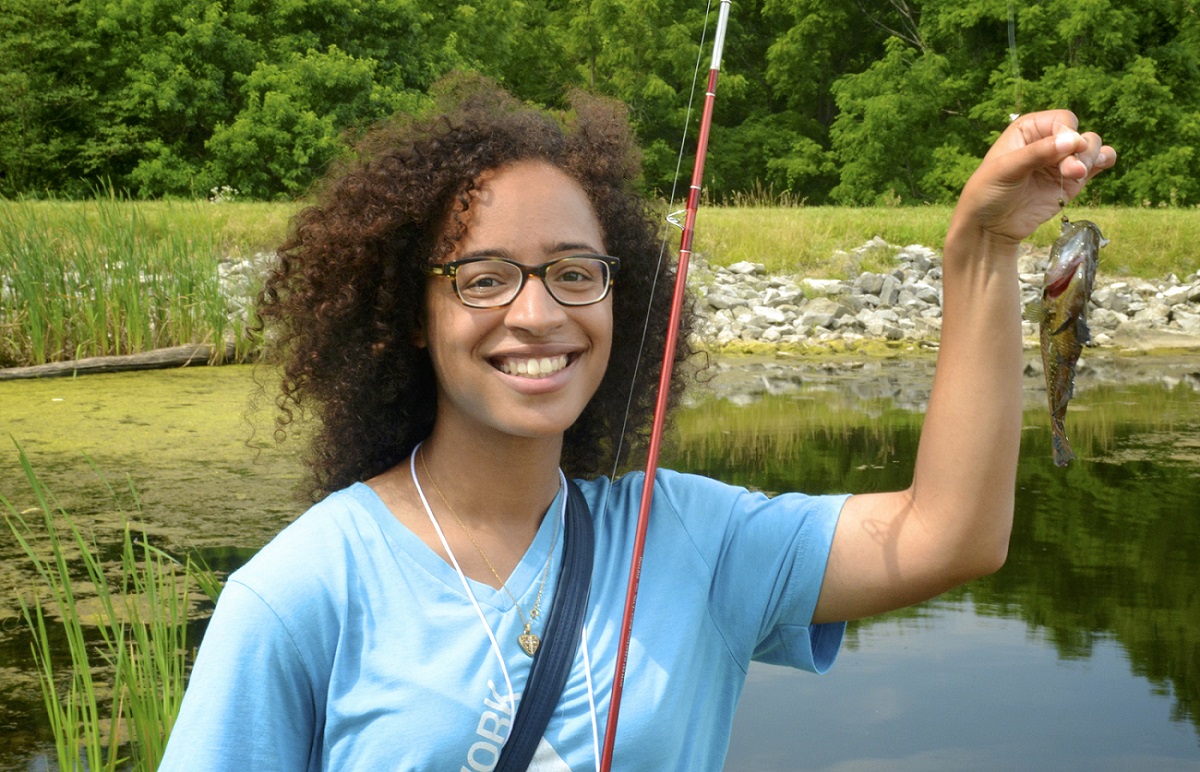 Jasmine Tylor, an IUPUI student who works with Groundwork Indy, said, "My experience with Groundwork will impact my future because it has given me unforgettable experiences with my team, opportunities to travel across the U.S., and so many transferable skills. I plan to use all of those skills in my daily life."
After the gardens were installed at Wendell Phillips School 63, DNR Fish & Wildlife hosted a community festival and welcomed families from the surrounding neighborhood. Kids had the opportunity to try archery, paint rocks, and learn about native wildlife. Everyone had the opportunity to see the newly installed gardens, which were buzzing with bees and butterflies.
Morgan Sussman, outreach specialist for DNR Fish & Wildlife, said, "We want to encourage connections to the natural world in whatever way we can. We hope that community members find something in the gardens and community festival that resonates with them and encourages them to take part in conservation."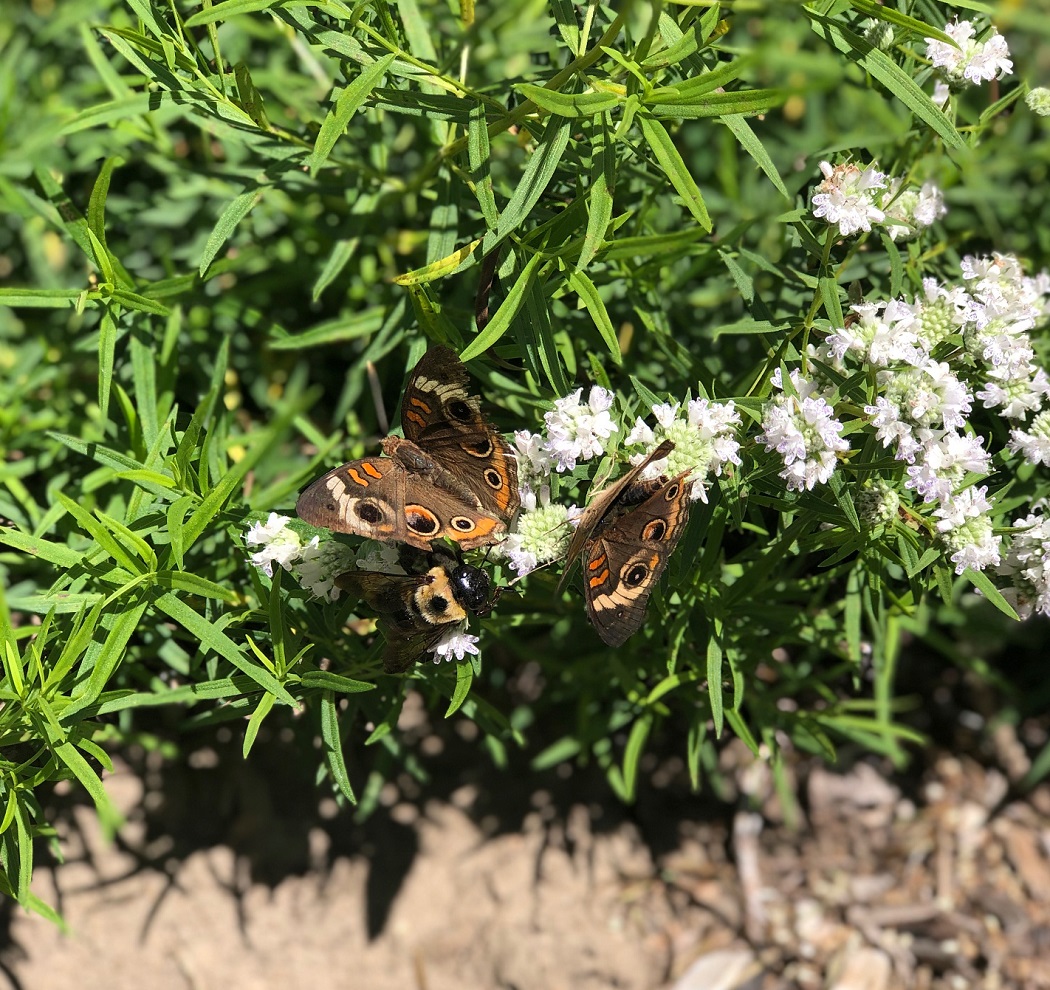 The sensory garden was planted along the edge of the school outside a row of windows where students go when they need quiet time. Outside the windows are rows of native plants that were strategically chosen to attract bees and butterflies, and provide a calming and beautiful scene for the students to gaze at.
"Planting pollinator gardens around the school provides the community's youth with a hands-on opportunity to see, smell, and touch nature. We provided teachers with curriculum focused on using the gardens as outdoor classrooms to help foster these connections," Sussman said.
If the gardens at Wendell Phillips and the experience for the young adults at Groundwork Indy who participated in planting the gardens and the day at Atterbury Fish & Wildlife have an impact on even just one young person, the Give Adventure Grant and DNR have accomplished their goals.
The hope is to continue this good work in the future and foster love for the outdoors in many more generations to come.